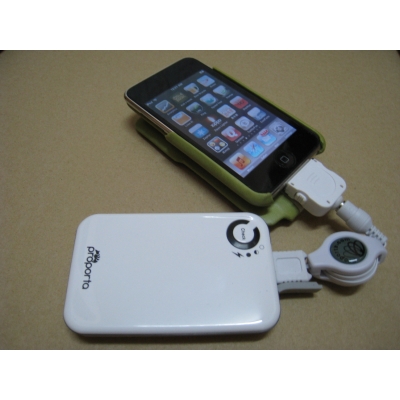 应急充电器 001
產品資料

編號
e011
目錄
disney->mic
標價
US$ 395(pcs)
樣本價格
HK$ 400(pcs)
最少訂貨量
10(pcs)
產品包裝資料

單一產品
pcs
尺寸
7
出口紙箱

每箱毛重(公斤)
0.56
每箱淨重(公斤)
0.58
其他資料
欲查詢報價,請按
産品簡介
Technical Details
Built using the unique Gomadic TipExchange Technology that protects your investment by providing the ability to upgrade charging ports by simply swapping physical connectors.
Integrated circuitry regulates output voltage specific to the Motorola ATRIX 4G. Advanced logic maximizes overall charger efficiency.
Specification: Input Voltage (4 X AA Batteries), Cable length (6 inches), Dimensions (5.0 X 1.5 X 0.75 inches), Circuit Design (Motorola ATRIX 4G specific), TipExchange enabled (Yes)
This Gomadic Battery Pack can be reused forever by simply inserting fresh batteries, providing instant power on demand.
Easy to operate. Simply insert batteries, toggle on/off switch and your Motorola ATRIX 4G will start to charge.Emergency charger with built-in Lithium battery;
產品詳細說明
emergency charger.
I would like to update this page.
相關産品